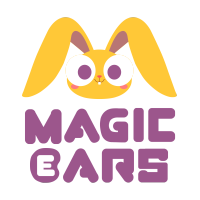 A quick search around any ESL online teaching forums and communities, one gets to witness specific names of English teaching companies pop up a lot. One of them is Magic Ears, and in this guide, we will look at what the fuss is all about.
Most of the company which tend to keep people talking are usually the best. Magic Ears is one of the companies that has been featured a lot in such forums. It is an ESL company that is relatively new.
In this article, the site is covered with various questions such as what makes Magic Ears a hot topic for ESL teachers being answered as well as whether it is an excellent online English company to work for and if so why? Below is the company's complete review.
What is magic ears all about?
One of the most crucial things is getting to understand what Magic Ears is.
Magic ears is an online ESL platform for Chinese children aged 4-12 and who want to learn English. It initially opened in 2017 and has had tremendous growth.
Today they are one of the largest and most prominent English learning platforms in China. They thus have thousands of learners and are continually hiring online teachers to cope with the demand.
Arguably, they are among the best ESL employers as far as pay rate is concerned, have good courseware material, and have a fair cancellation policy. The platform also hires native English speakers and pays them for providing 25-minute English tutoring lessons to ESL students.
How does magic Ears work?
Specifically, magic ears work by using a microphone and headset along with a good web camera to discuss with ESL students as you go through the lesson slides that magic ears provide. Different from many ESL platforms, Magic Ears has a 1 to 4 classroom structure, meaning that a teacher gets to teach four students at a time.
After each class, teachers have to fill a quick evaluation to say how the students did. The system tracks the lessons that a teacher completes, and they are paid accordingly.
Magic Ears Classes.
After entering a class, a teacher sees their screen as well as other screens where students pop up. A teacher can move these screens around, which helps in-class activities and games.
The platform has a variety of other useful features too. For instance, a teacher can mute students, which is useful, especially as far as controlling distractions is concerned. It is also possible to draw on the screen and hide the camera feed.
For each class that a teacher gets to teach, the students will mostly be different, and it is thus essential that teachers use the first few minutes for introduction to ensure that they stay engaged.
After the introduction, teachers get to work through the screen slides to move through the Magic Ears curriculum. The screen bottom right-hand corners usually have instructions that guide a teacher on what they need to do. It can, for instance, enable students to read something on the screen.
Length of Magic Ears classes
The platform's classes usually take 25 minutes long. One is then given an evaluation sheet to fill 5 minutes after class, but doesn't actually have to fill the form immediately, but can do so within 12 hours.
In the platform, it is expected that one arrives in the classes' at least 2 minutes before time. If a teacher isn't in class by this time, the system automatically transfers the class to another teacher on standby. If there's a technical issue early in a class, a transfer is also made.
The Curriculum of Magic Ears
It is agreeable to most teachers that the Magic Ears platforms' curriculum is indeed unique. The slides are usually interactive. There are interactive songs, videos and animation that make classes more fun.
Students at Magic Ears

The platforms students are focused, polite and happy. Nonetheless, students are from different ability levels, and no two classes are ever the same.
In certain classes, there's a lot of facial expressions as well as gesture and repeat after me teaching style, especially when students have little knowledge of English. In some other classes, students can have full conversations.
Class bookings are random, which makes it rare to have the same students twice; at times, it, however, happens. The site has a way of differentiating students, and in some classes, you may get to see students with an asterisk next to their name, and this is how to identify trial students. It is essential to try as much as possible to impress trial students as they are just trying out on the platform.
Magic Ears cancellation policy
The platform has one of the most lenient cancellation policies. Teachers are offered the capability of cancelling classes any time through DingTalk or email.
Cancellations that are caused by reasons such as emergencies or illnesses won't result in financial penalties. If a student cancels a class, a teacher still gets paid, but the teacher will have to wait for up to 25 minutes in the class in case the students turn up late.
Magic Ears Bookings
Bookings on the platform are assigned automatically by the system. Teachers have students assigned to them randomly, explaining why students vary between classes.
Arguably the random assigning of students is to ensure the classes are fair as it means that teachers are not competing with each other for bookings and thus puts less pressure on individual teachers.
All that a teacher is needed is to open slots in their schedule based on when they want to tech, the system then fills the available slots with classes. The platform also offers a teacher plenty of time to prepare before time as the teaching schedule is released the night before.
The platforms pay

Magic Ears platform rates are $9 to $11 per 25 minutes class. This is about $18 to $20 per hour. This is just the basic pay that the platform offers; there are several bonuses available above the basic pay to boost one's earning potentials.
That is almost everything that you need to know about Magic ears is offered. To join the platform, a teacher is only required to send their application.