Teaching online is flourishing at a very fast pace with a variety of new companies emerging online. With this boom, one might find it overwhelming to know which company they should work for and which is the best.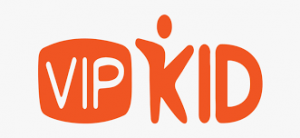 In this review, we are looking at Gogokids versus Vipkids and which one is best; giving one some insight into some of the key features and understanding the importance of diversifying as an online ESL teacher.
We will rate 1 point to half a point for each company on the simplicity of the following categories:

Hiring process
Payments
Bookings
Cancellations
Platform
and declare a winner in each of the categories. And bases on that, we will issue a final score.
An introduction into Gogokids versus Vipkids
Both are online ESL Chinese based companies offering English lessons to Chinese children. The sites provide a platform to link Canadian and US teachers with Chinese children aged 15-12 years. Cindi Mi launched VIPKID in 2013. By 2018 the company was worth 3 billion dollars.
On the other hand, Gogokid is a relatively new company, having been launched in 2018 By tedanc. The site has grown tremendously and provides an identical framework and platform to its competitor VIPKID.
The two companies are parent-booked, that means a teacher opens their slots and parents get to book them. They also both offer all of the materials of a lesson, and all that a teacher is needed is to show up and teach the lesson which a child is on. The two can be compared in a variety of areas. This article will emphasize the main areas.

The Hiring Process.
Both only hire North American teachers, mainly from Canada and the United States. It is, however, more challenging to be hired by VIPKID.
VIPKID has a multiple-step process. The process entails applying, then proceeding to a quick interview, followed by a quick demo interview.
After one successfully passes this preliminary stage, one is required to complete two mock classes before getting a contract and getting to teach. Before one successfully becomes a VIPKID teacher, it can take up to a month. Gogokids tend to have a more streamlined and straightforward process.
After an application to teach, if one attains the minimum requirements, one gets invited to a 30 minutes interview with a 10 minutes demo, after which that's it. If one passes the interview, they are given the contract and can start teaching online.
Which one has a better hiring process: Winner Gogokids + 1
Payment
As far as payment is concerned, the commonly asked question is the amount that each company pays. To help comprehensively answer this question, the payment will be divided into two parts; Base Pay and Payment Schedule. As far as Base pay is concerned, Vipkids adopted a new pay scale as of 2020.
Per class, the site offers a standard $7.5  with an incentive structure that is a bit confusing. The incentive structure is based on the length of time that one has been a teacher for VIPKID and the number of classes that one teaches a month.
With this new pay scale, Compared with Gogokid, new teachers at Gogokid will typically earn more.
With each class completed, GOGO kid tends to fluctuate its pay, while VIPKID usually offers a standard pay. GoGoKid, higher pay is dependent on one's credit score on the platform.
Teachers also earn points based on the number of completed classes, parent's feedback, or whether a teacher canceled or missed any class. The higher the score, the higher the pay.
As far as the payment schedule is concerned, VIPKID provides a weekly, bimonthly, or monthly payment schedules. Gogokid, however, only offers monthly payments. While GOGOkid pays via Paypal, VIPKID gives direct deposits.
Winner: both +1 each
Bookings
Bookings are the bread and butter that any online teacher is looking for. It matters more if a teacher gets teaching hours, as it is based on the hours that they are paid.
At VIPKID, a teacher can get more than enough hours each week, and one can teach up to 40 hours a week. Gogokids is a new company, and a teacher's time slots may not be filled very quickly.
However, several teachers have jumped from VIPKID over to GoGo kids as they could hardly get any classes.
To know which is better as far as booking is concerned is a tough call. At VIPKID, if a teacher can build a robust reputation, they'll have more than enough hours. At GogGo kid, it may be a bit harder to get as many hours as at VIPKID.
Winner: none, half a point each
Cancellations
It sometimes happens that the internet goes out, or something comes up at the last minute. VIPKID allows one to cancel up to six times per a six-month contract.
A teacher can cancel up to 3 classes in a day, and it will count as one cancellation. If one cancels before a 24 hour-mark, it will not incur any consequence. However, if the cancellations are within 24 hours, there's a small financial penalty, and if canceled 2 hours or less, the base pay per class is deducted for the missed class.
For Gogo Kids, the point system is used.
One starts with 100 points and earns points when they perform things well and lose when they do bad things. When the points fall below 70, then one risks termination. On the other hand, the most points on the upper side are 120 points.
For cancellations, just as it is the case with VIPKID, one is slightly penalized if they cancel before or within 24 hours.VIPKID seems better as far as cancellations are concerned as it permits three canceled classes to count as one cancellation.
Winner: Vipkids +1
Platforms
The two platforms are identical, having 25-minute classes with a five-minute break for back to back classes. They also both have similar teaching materials; they are colorful, kid-friendly, engaging, and modern.
Winner: Tie +1 each
Final thoughts
The comparison makes it easier to know which site is better to teach for. While VIPKID is well established, GoGo kids is relatively new and at the growth stage, and trying to do a lot to retain enough students and teachers to cope with the demands. At times teachers have had payment issues with GoGo kids. The complaint being that GoGo kids fails to pay giving a range of reasons.